BOSTON HEIGHTS, Ohio – In honor of Earth Day later this month, Arhaus, a family-owned home furnishings company specializing in artisan-crafted furniture and home goods, is reaffirming its 35-year sustainability commitment by forging new and multi-year partnerships to support positive and lasting change.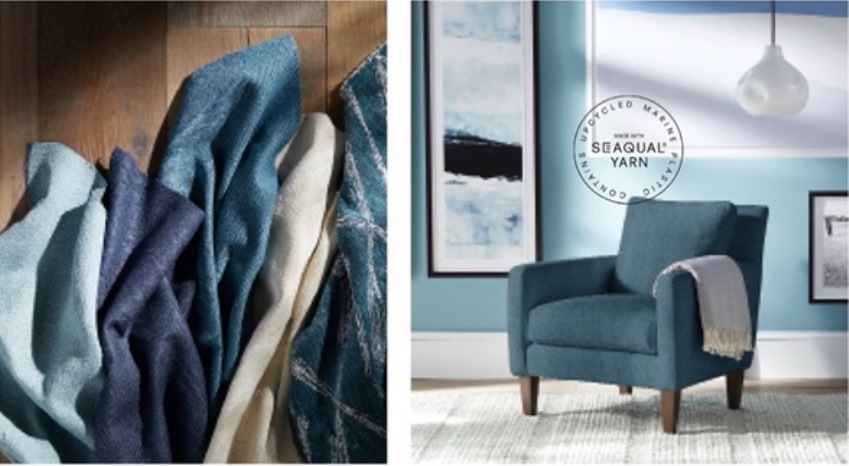 "We decided on day one that we'd never use wood harvested from the rainforest, and our commitment to sustainability has grown every year," said John Reed, Arhaus CEO and co-founder.
The company is unveiling a new fabric collection designed in collaboration with Seaqual Initiative, a global community working to combat marine plastic pollution. The collection is made from upcycled marine plastic and includes 16 ocean-inspired shades and patterns. It's now available on a range of frames, including sofas, sectionals, and chairs that are handcrafted by upholstery artisans in North Carolina.
Arhaus has also introduced a new partnership with Habitat for Humanity International in an effort to divert waste from landfills, encouraging customers across the country to donate gently used furniture, appliances, home goods, and building materials to Habitat ReStore locations throughout the U.S. which then uses those proceeds to help build or improve homes in the U.S. and around the world.
"Home means more than it ever has before. In addition to helping keep furniture out of landfills, we are excited to support Habitat for Humanity's critical mission of ensuring everyone has a decent, safe, affordable place to call home," said Reed.
The company has also pledged to plant a million trees in the next 10 years in collaboration with ongoing partner American Forests, the nation's oldest nonprofit conservation organization. To date, the brand has planted more than 100,000 trees in the U.S., most recently in Eldorado National Forest in California.