NASHVILLE, Tenn. — Scott Brothers Global is adding a new brand to its growing portfolio of home and lifestyle products with the introduction of Drew & Jonathan Home, a multi-category, multi-collection brand by Drew and Jonathan Scott.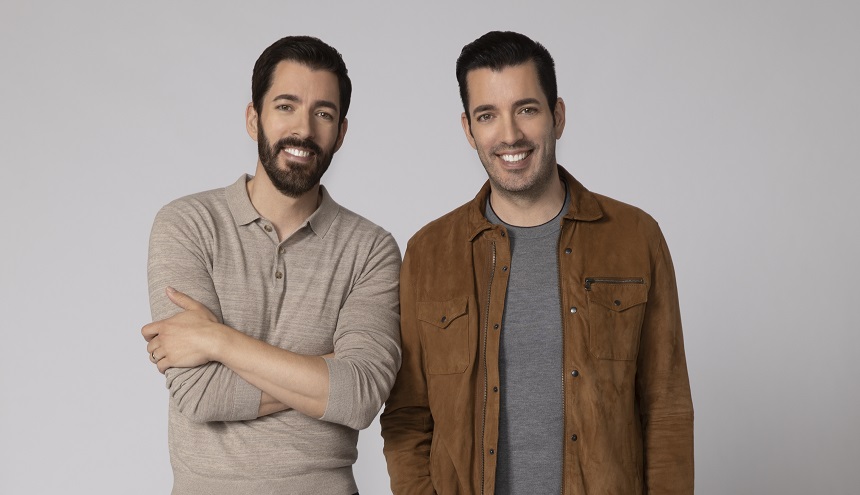 SBG is the lifestyle and entertainment company founded by home designers Drew and Jonathan Scott, hosts of HGTV's "Property Brothers," and already includes the Scott Living home furnishings brand.
Retailers will get a first look at the new brand, which will help SBG focus its home furnishings offerings to various market segments, when SBG's furniture partner Home Meridian International previews Drew & Jonathan Home case goods, upholstery and occasional at Premarket.
In all, Drew & Jonathan Home will roll out more than 450 SKUs in 2021 with products scheduled to hit retail floors this fall. Other participating licensees include Karastan, Restonic, Welspun and Blue Ridge.
Building on success
Drew and Jonathan Scott are two of television's most prolific lifestyle influencers and designers, with a versatility of homeware offerings for retailers and consumers across North America. Through Drew & Jonathan Home, they'll deliver pieces and products that reflect their personal experiences as designers, builders and a trusted resource to the hundreds of families who have invited them into their homes.
Scott Living, the brothers' founding brand that launched in 2014, has since seen tremendous retail success, with SBG reporting more than $1 billion in cumulative sales and close to 10,000 SKUs currently in production. Drew & Jonathan Home will deliver additional unique and quality SKUs that will enhance the consumer's home environment with thoughtful pieces across a variety of styles.
"Drew & Jonathan Home's elevated pieces are inspired by our personal experiences as well as those we've had while helping others transform their family homes into beautiful and joyful spaces," Drew Scott said. "Our journey and theirs are intertwined, which results in better, more useful products for everyone."
"With Drew & Jonathan Home, we're showcasing designs derived from our life experiences and the stories we've collected along the way," Jonathan Scott said. "Our partners understand that and have been truly supportive in helping us bring our stories to life through these collections."
"We have collaborated with our partners to bring hundreds of SKUs across dozens of categories right out of the gate," said Laura Aldrich, SBG executive vice president for licensing. "Drew & Jonathan Home reflects the guys' modern, casual-yet-refined approach to interior design, and every one of their designs is done with the homeowner in mind. We want to be there for our customers wherever they shop, so Drew and Jonathan brands will be available at a range of price points and retailers."
SBG has developed Drew & Jonathan Home over the past year, working closely with licensing partners across categories. Most notably Hooker Furnishings' HMI segment, which signed last year as SBG's furniture licensing partner, is providing the case goods and upholstery components of Drew & Jonathan Home — in addition to the Scott Living brand — through its Samuel Lawrence, Pulaski and Prime Resources International business units.
"They could have taken this brand anywhere in the industry, but they came to HMI for the reach of customers we offer," HMI President Lee Boone said.
"Their diversity allowed us to take a multi-brand strategy and be able to better target and differentiate in the marketplace," Aldrich said of HMI's role.
Targeting channels, broadening reach
Aldrich told Furniture Today the new brand brings "another perspective to the market" that distinguishes it from the existing Scott Living mark.
"It allows us to differentiate the distribution channels," she said. "Scott Living has always had a strong position on the furniture market both for e-commerce and traditional retail."
Moving forward, Scott Living will focus more on pure-play e-commerce and big-box distribution, while Drew & Jonathan Home will target more traditional furniture retail, both brick-and-mortar and brick-and-click.
Aldrich added that D&JH takes a different marketing approach from Scott Living.
"Drew & Jonathan Home is inspired by the brothers' personal experience: where they grew up, where they are now, what inspires them," she said. "Scott Living is more about bringing in the design elements from their show in helping people redesign their homes.
"What's fundamental to SBG and all our brands is that the brothers always talk about how great design should be accessible to all," she continued. "Drew & Jonathan Home is a step up in price, but still very accessible."