WASHINGTON – The U.S. Senate has confirmed Katherine Tai as the Biden Administration's new U.S. Trade Representative, CNBC and other news sources reported on Wednesday.
According to CNBC, she would be the first Asian-American woman and first woman of color to serve in the post since it was created almost six decades ago.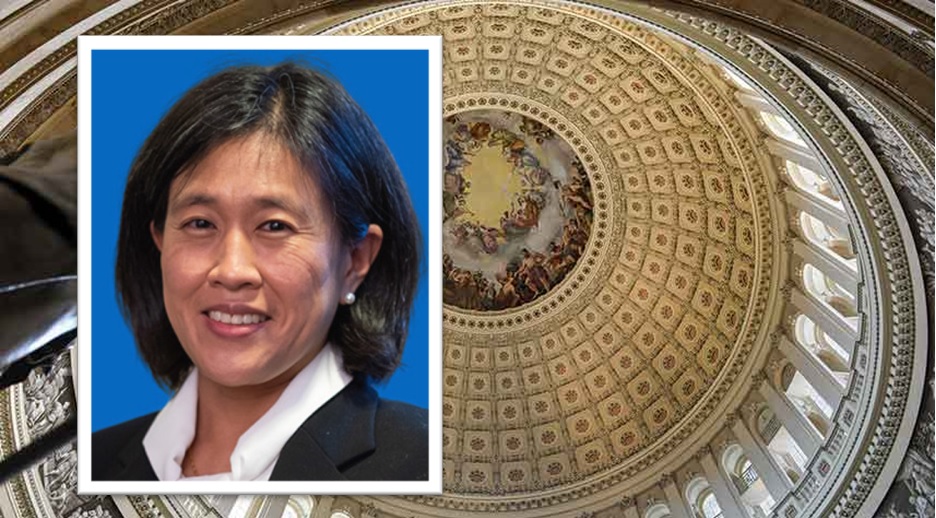 The senior trade lawyer on the House Ways and Means Committee, Tai also has litigated Washington's disputes against Beijing at the WTO from 2007 to 2014, CNBC said. She succeeds former trade representative Robert Lighthizer, the lead negotiator involving China tariffs during the Trump administration.
While she has been known for supporting strong ties with U.S. allies, she previously has taken tough stances against China, making it unclear how trade issues will evolve during her tenure regarding the U.S.'s largest trading partner.
One of the big issues she will face moving forward will be not only the future of China tariffs – now still in effect – but also the future of possible tariffs against Vietnam. The USTR began two separate Section 301 investigations against Vietnam last fall, one involving the country's alleged use of illegally harvested timber and the other dealing with the country's alleged currency manipulation.
In January, the USTR found that Vietnam's acts, policies and practices involving excessive exchange market interventions and other related actions "taken in their totality, are unreasonable and burden or restrict U.S. commerce."
However, while the USTR has not yet imposed tariffs against Vietnam, the agency said at the time that it would continue to "evaluate all available options."
One industry observer said that they thought the Vietnam 301 issue would be on the back burner for a while, noting that in her confirmation hearing written responses, Tai seemed to emphasize the 301's process' function of encouraging "negotiation rather than just an excuse to impose import duties, as was the general approach of the prior administration."
On his Twitter feed, Senate Majority Leader Chuck Schumer said, "Ambassador Tai will play a crucial role in enforcing existing trade deals and making sure that American workers, businesses and researchers can compete on a level playing field."