SANTA FE SPRINGS, Calif. – Full-line vendor Coaster Co. of America is launching an entirely new integrated, digital platform to offer retailers complete visibility into the company's entire catalog.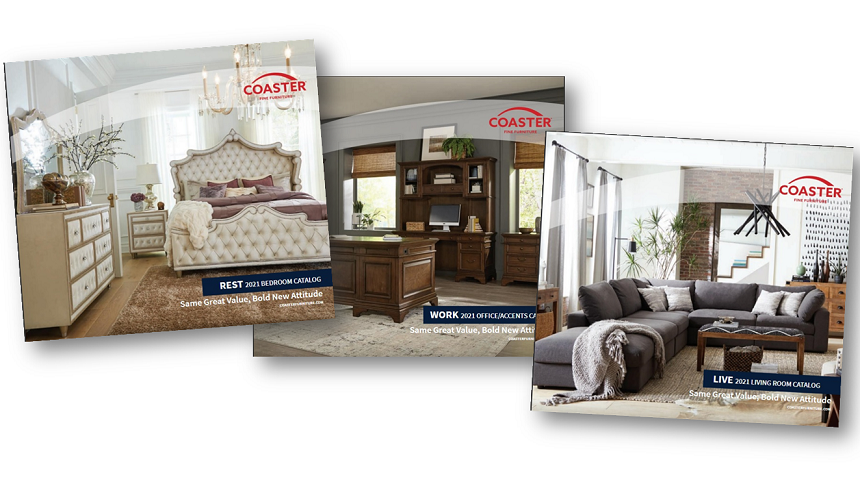 Both web-enabled and as a mobile phone app, the platform aims to provide seamless integration of images, enhanced content, videography and inventory availability in one solution.
"Today's consumer appreciates a transparent connection with authenticity from suppliers, and the products they offer," said Coaster Co. Vice President of Dealer Relations Larry Furiani. "Retailers need to know as they extend their reach across the endless aisle of products and selection that they can follow the path of products from receipt of order by the consumer, through processing, real time tracking and proof of signed delivery."
The new platform will be a focus of Coaster's presentation at Premarket in its 111 E. Commerce Ave. showroom. Coaster will be set up to demonstrate the platform April 25-27 of Premarket. Executive Vice President of Sales Don Deeds and Director of E-Commerce Mehdi Gold will be available to discuss how Coaster and its retail customers can mutually benefit in supporting website integration.
"I believe what we are presenting (at Premarket) from a vendor's perspective is every bit as important as product and price discounts," said Furiani. "We are all working to create better consumer engagement. This is the precursor to store traffic and deal making.
He added that Coaster's new dealer locator format alone is generating strong results for participating dealers.
"We will have monitors set up at all future venues to demonstrate the unique nuances of Coaster's platform," Furiani said. "Along with our Coaster retail Community Network, our CC3 Coaster Connect … allows members to view inventory real time, place orders and commit inventory, obtain credit approval or facilitate credit card payment."