LOS ANGELES – Full-line furniture vendor Abbyson has formed a new division to produce premium leather and fabric upholstery in Italy.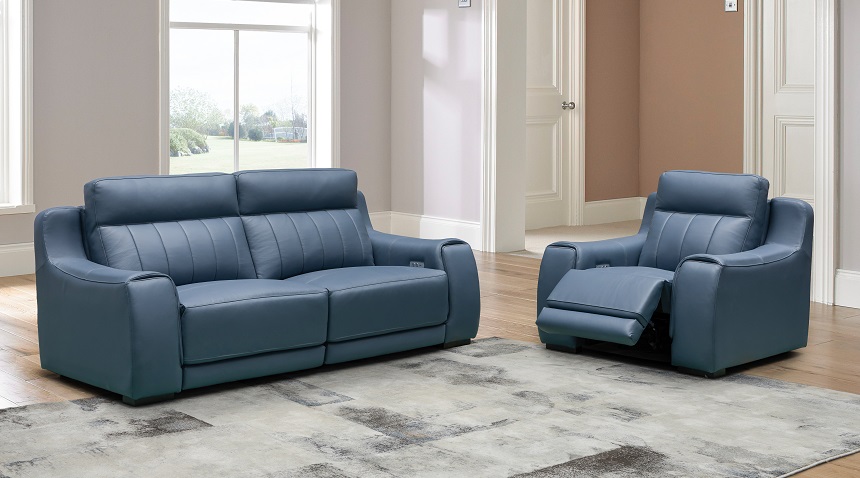 A&G Italy, based in Matera, Italy, represents Abbyson's first manufacturing partnership in Europe and will produce both stationary and motion upholstered seating. The new goods will be on display at High Point Premarket in Abbyson's 300 E. Green Dr. showroom. The factory and design team will produce goods exclusive to Abbyson and support an additional 250 containers a month with a 75-day lead time to its distribution.
Available via direct container, the extensive launch comprises 25 new collections, 15 for motion and 10 for stationary goods. A&G Italy is named after Abbyson's founder and chairman, Abby Rafieha, and Italian designer Giorgio. Retail for stationary upholstery will range from $999 to $2,999 and motion upholstery from $1,799 to $3,999.
The Italian seating collection features detailed tailoring, handsome stitch designs, sleek hardware applications, and hand-selected Italian leather and fabric. Those covers include more than 20 semi-aniline thick leather colors.
"We have seen an increase in demand for high-quality leather seating," said Abbyson Senior Vice President Rodd Rafieha. "Our division in Italy enables us to continue to increase our distribution and produce exquisite leather goods that Italy is known for."
Abbyson started planning to operate out of Matera in 2018 and shipped its first container in March 2021. Rafieha added that Abbyson's mission remains the design and manufacture of on-trend, high-quality, yet affordable furniture and that the timing is right for Italian-made goods.
"Until recently, Italian products came at a premium cost, but the recent changes in the market and Abbyson's vertical integration are keeping the price points competitive without compromising on the design details," he said.
A&G Italy joins the more than 100 new introductions Abbyson plans to showcase at Premarket.