CHICAGO — CB2 will be the first American home furnishings company to produce the timeless designs of Paul McCobb in half a century in its exclusive CB2 x Paul McCobb collection.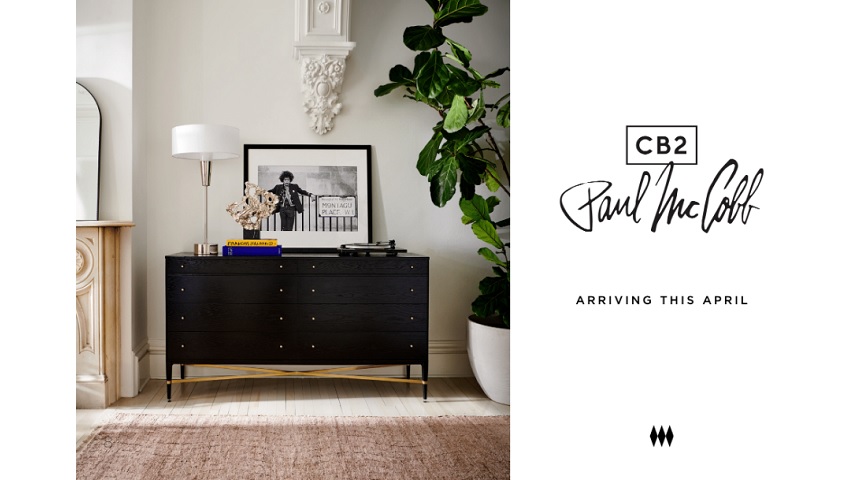 As one of the leading voices in American modern design history, McCobb's iconic work pairs back and edits down to form and line, creating designs that feel modern to this day. The first collection is available starting March 25 across the furniture, lighting and outdoor categories, and additional pieces and categories will be introduced from the renowned designer in future collections.
"McCobb was a pioneer for modern furniture, and his designs are just as influential today as when they graced the first set of The Today Show or the offices of Columbia Records in the '60s," said CB2 President Ryan Turf. "This collection is a reflection of our ongoing commitment to curate, design, and deliver authentic, timeless pieces and we're proud to bring back this piece of modern design heritage."
All the designs were curated and developed in partnership with the CB2 team and FORM Portfolios, which owns and manages iconic designs by key midcentury designers.
"The partnership with CB2 is an extension of not only authentic Paul McCobb design, but also his approach to making home designs attainable for those who appreciate and seek good design," said Mark Masiello, FORM Portfolios managing director. C"B2's commitment to this same vision makes the brand a perfect fit with the heritage of Paul McCobb."
McCobb is the first of several iconic designers CB2 will partner with throughout the next two years to honor legends of design in its collections.
The McCobb collection features 36 products across the outdoor living (Pavilion collection), lighting (Exposior collection) and bedroom (Connoisseur collection) categories. Lighting items range in price from $129 to $499, while bedroom and outdoor furniture range in price from $499 to $2,999.