ScS has seen its sales rise after orders significantly increased following the first lockdown in 2020.
Gross sales for the furniture retailer increased by 13.6 per cent to £182.3 million in the 26 weeks to January 23, 2021.
ScS said a sharp increase in orders following the first national lockdown last year has led to a strong first quarter.
While it closed operations during the spring lockdown, ScS has kept its distribution centres running and delivering orders to customers since then.
In the 21 weeks to December 19, orders were up 12.4 per cent on a like-for-like basis compared to last year.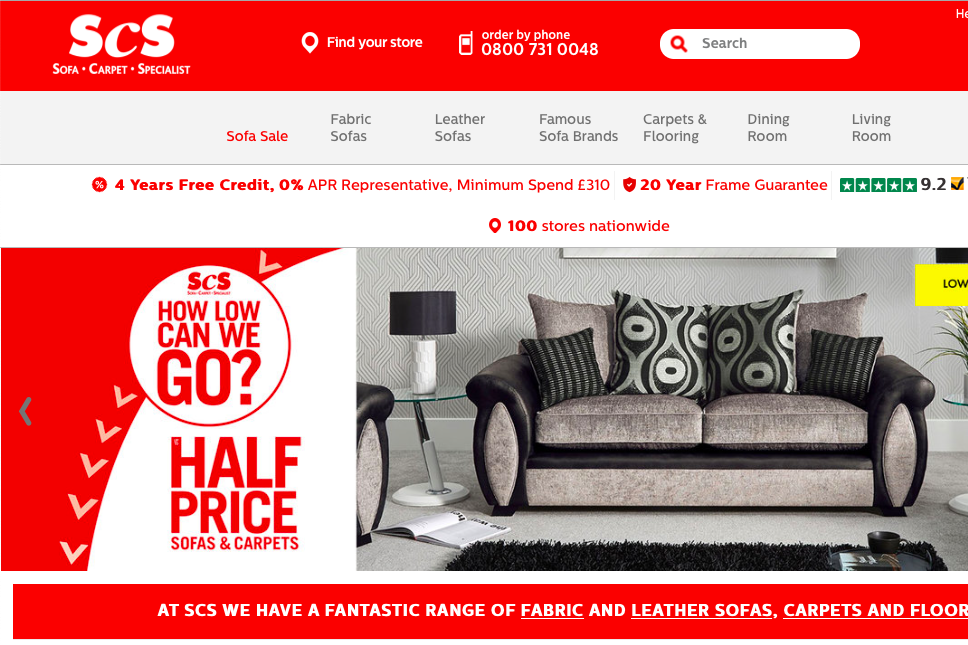 Due to increased restrictions over the festive period, ScS was only able to trade in 57 of its 100 stores for its Boxing Day Sale, but the retailer said performance was strong in the stores that were allowed to open.
Online sales nearly doubled over the half-year period, with orders up 98 per cent year on year.
New chief executive Steve Carson joined the retailer on January 6 and the handover process has begun from David Knight who is set to retire in July.
"Whilst it is too early to provide clarity on the outlook for the weeks and months ahead, we remain cautiously optimistic given the strong trading experienced by the group following the first and second lockdowns," ScS said.
"Given the tactile nature of our products, the majority of customers chose to wait until stores reopened to try our products in person before making their purchasing decision.
"This resulted in the business benefiting from pent-up demand, coupled with an increased level of investment by UK consumers in their homes."
Source:Retail Gazette