SPRINGDALE, Ark. — James+James, a solid-wood furniture maker based in Arkansas, is opening a new 50,000-square-foot production facility after finishing 2020 with 60% higher revenue than the previous year.
"We are closing production for three days this week to move our entire facility to a much larger location going from 15,000 square feet to 50,000 square feet," said James Smith, owner of James+James. "This will give us room for growth."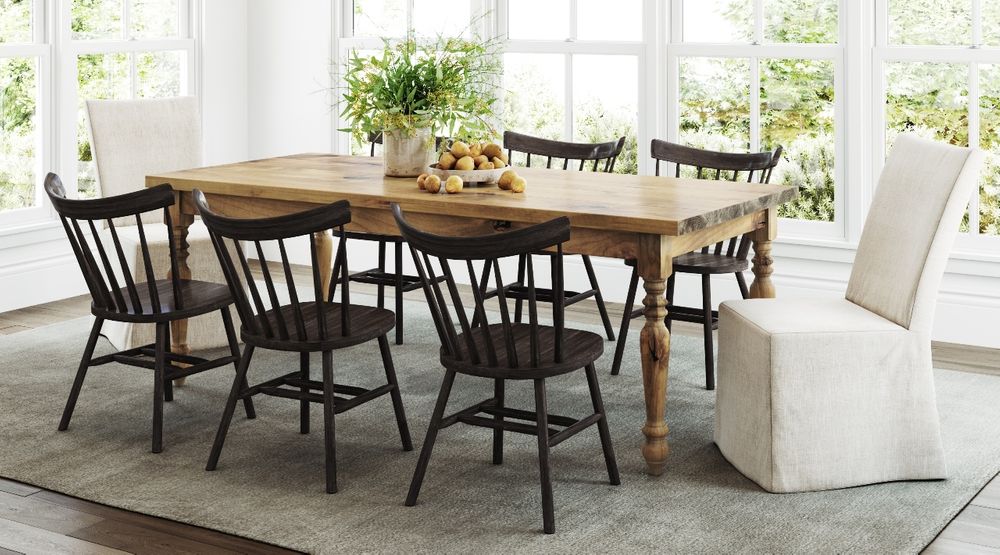 Smith started the company almost 10 years ago with one coffee table in his garage. The company now has 36 full-time team members with a goal to add four more in short order.
Right now, there's been no slowdown in ordering, according to Smith, with this month set to triple last January's sales. Due to the pandemic, the company has seen an increase in orders for home office pieces such as solid wood desks and dining furniture.
"We also make solid wood porch swing beds, with a twin size mattress, and we've seen a huge increase in sales for those as people spend more time outdoors due to the pandemic," he added.
The company has also made an investment in website photography by increasing the quality as well as the number of images for each product. James+James offers six finish color options, and the company now has images of all items in all six finish colors.
"We are now focused on creating lifestyle photography with room scenes that can be shared on sites such as Pinterest or Houzz," Smith said. "The room scenes help customers to bring it all together, helping them to visualize the furniture in their own space."
The website also offers images of the craftspeople building the furniture to illustrate that it's made in the U.S.
"Because the furniture is custom built, the number of returns is very low, and the only returns are for pieces damaged during shipping," said Smith. "When the table is built, the craftspeople know, for example, that it's being made for Amy in Chicago. They pick the boards and build the piece with that in mind."
The company has weekly team meetings where craftspeople read reviews from customers about the pieces they've purchased.
"We brought on an e-commerce expert who helped us to create an easier process for consumers to add to cart and check out, and that's also made a huge difference," he said.
Smith said he knew that people would gradually become more accepting of purchasing furniture online, but the pandemic has quickly ramped up the gradual increase he's seen since the company began.