KENT, Wash. – Moe's Home Collection has outlined four key trends to watch out for this year: calming neutrals, sculptural forms, natural fibers and comforting curves.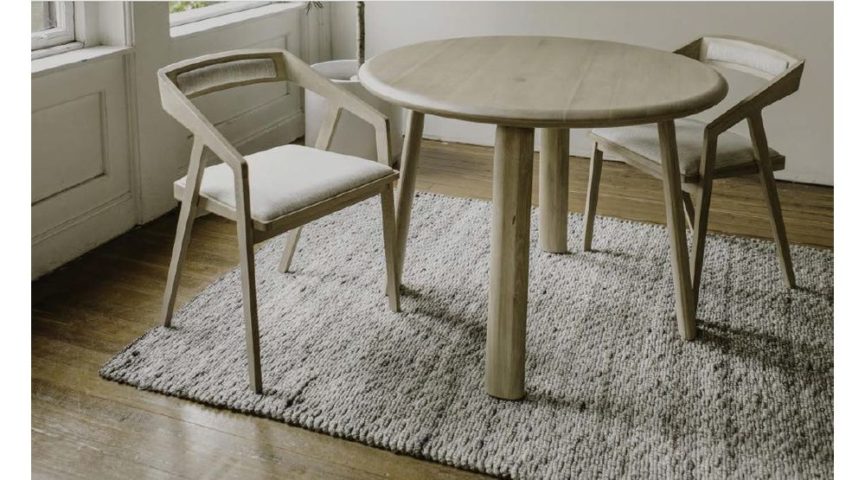 The company has also outlined some smaller micro-trends. These include seeing more natural earth tones, dark elements, natural woods, Scandinavian and Japanese minimalism and verdant or green colors.
"Connection is our underlying narrative for 2021, the state and act that binds us to each other, to spaces, to moments – physically, emotionally, or otherworldly," according to the company.
Moe's Home Collection says being connected is more crucial now than ever, and it has decided to return to this fundamental theme through its products, visuals, branding and narrative, with lifestyle and interior products that interact with consumers and their spaces. For the four key trends:
Calming neutrals – Timeless neutrals, the go-to backdrop, with pared-back tones that balance functionality with relaxation. Moe's Home Collection has mixed powdery neutrals with blonde woodgrains, terrazzo, bouclé and linen blends for warming, tonal, tactile looks that feel clean but not uninspiring.
Sculptural Forms – Drawing inspiration from organic, sculptural and freeform shapes, Moe's new pieces fuse simple shapes and materials alongside more playful forms. The trend is all about distinct and unexpected shapes.
Natural Fibers – A durable, material-led approach that highlighted the intrinsic value there is to natural, elemental connections. Moe's Home Collection is using woven materials and raw fibers to bring an element of nature while pairing contemporary silhouettes alongside natural materials.
Comforting Curves – The eye is naturally drawn to rounded contours, according to Moe's Home Collection, and it focused on the curved forms in soft fabrics, muted colorways and natural materials to create soothing, inviting looks.
The micro-trends include:
Natural earth tones and plant-based colors that help reconnect with nature continue to be popular as well as amber, oatmeal and green tones for interiors.
Dark elements that add a theatrical mood make up another micro-trend with a movement toward darker and carbonized woods that serve as a countermeasure for the recent dominance of blond woods.
Natural woods haven't gone away. Moe's Home said they continue to be at the forefront with pieces made of oak, walnut and elm that have an inherent tactility showcased in their natural character and grains.
The minimalism micro-trends from Scandinavia and Japan prove that less is more with designs that are all about a delicate fusion of cultures with the deliberate use of spatial form and function.
Verdant features pieces in green, sage, kale, emerald, canopy and moss. The idea is to bring the outdoors in and keep us feeling a little closer to our natural surroundings with soft upholstery to help keep interiors even more serene.