A fantastic and unique city-facing apartment in New York, with a spectacular view of thebustling Manhattan district.
That was the challenge presented to Jetclass team by a family of three – capture the essence of their lifestyle, bring nature inside and make them feel in a calm, relaxed environment despite the outside rush.
An entire renovation was required.
Living and Dining Room
Inspired by the urban lifestyle, these room's voluptuous shapes and sober colours invite to moments of dolce far niente. Spaces that result as a mixture of textures, colours, fabrics and even styles. The geometric and organic shapes present in the furnishings, upholstering and the combination between patterns creates an almost ethereal aesthetic.
The Da Vinci sofa arrangement ensures the division between the dining and living areas.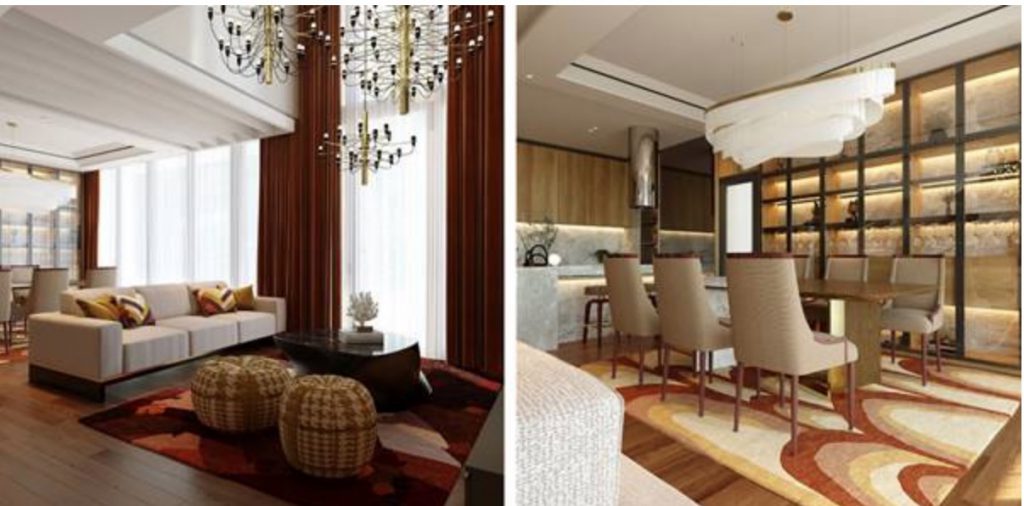 The Master Bedroom
The view has been strategically considered while creating this luxurious master bedroom. A bespoke Plaza bed takes centre stage and is aligned perfectly to reveal a stunning sight of the city and the skyline across. Closets, mirrors and dressing table were strategically thought to maintain both practicality and aesthetics of the room.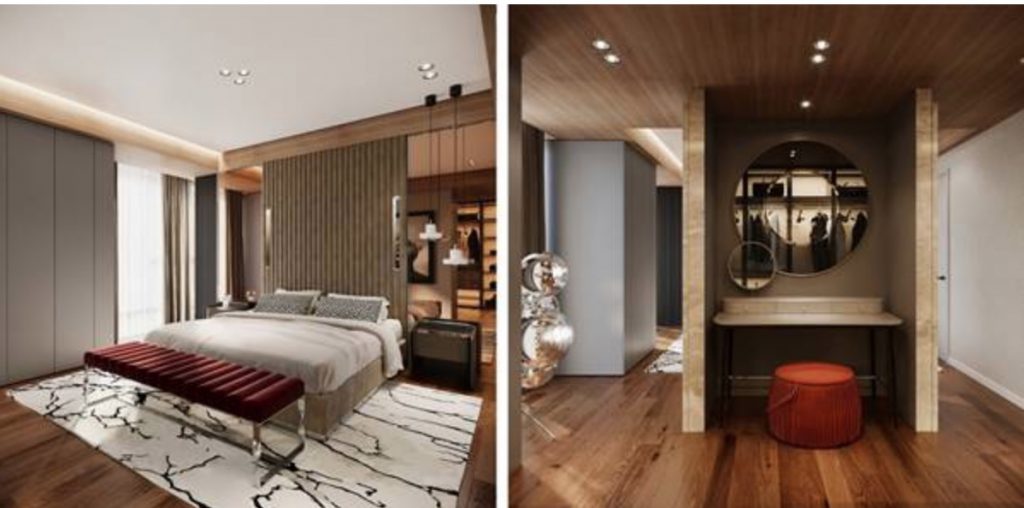 "The main idea for this stunning penthouse was to totally redesign
it to ensure that the spaces feel like a flowing volume."