DALLAS — Rug manufacturer Feizy Rugs is partnering with interior and product designer, tastemaker and television personality Thom Filicia on a new line of rugs that will debut at High Point Market, June 5-9.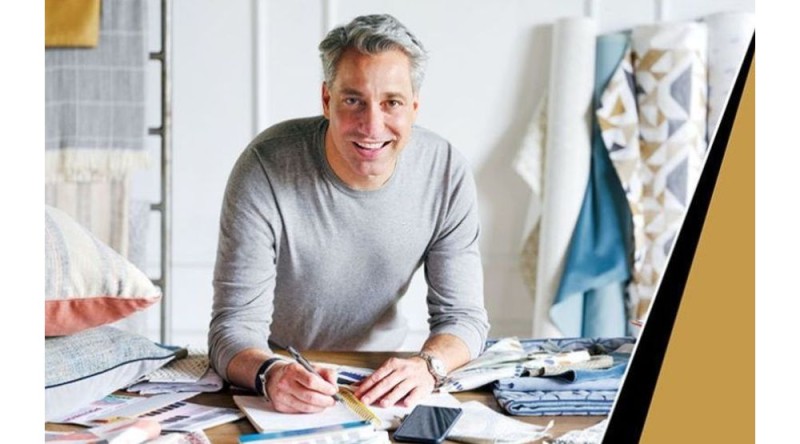 "I'm thrilled to announce my partnership with Feizy Rugs and excited to share our inaugural collection, launching this June at High Point Market," said Filicia. "It's an honor to be working with such a well-respected family-owned company with more than 45 years of experience and a proven track record of excellence within the rug industry."
Debut pieces will focus on texture and feature neutral palettes with pops of color throughout. The initial Thom Filicia Home Collection for Feizy will represent a variety of constructions at an accessible price-point, and planning is already underway to expand the Thom Filicia product offering to Feizy's Fine Collection as well.
"Great design tells a story of where you've been, where you are and where you're going," said Filicia, "and the Thom Filicia Home Collection for Feizy will strive to do just that by offering a stylish collection that has a distinctively timely yet timeless perspective."
With more than 45 years in the industry, Feizy's commitment to enduring yet on-trend design and quality craftsmanship demanded a design partner of the highest caliber.
"When we decided to pursue a licensing partner, Thom and his team were at the top of our list," said Justin Yeck, Feizy's vice president of omnichannel sales, marketing and product development and design. "His approach to design and the respect he has earned within the design community made him a natural fit. We couldn't be more excited about this partnership, marrying our rug expertise with his sophisticated point of view."
The Thom Filicia Home Collection includes furniture, artwork, bedding, textiles and wall coverings. He has a flagship showroom, Sedgwick & Brattle, at the New York Design Center.