The design of the Allez chair alludes to the French city life and bistro culture that emerged in the late 1800s and has since become a popular way of life all over the world. Allez gives a contemporary look and feel to the traditional café chair's soft idiom and constructive strength in terms of design, functionality and sustainability.
Allez is available in five timeless tones, each reflecting the stark and beautiful Nordic nature. A balanced and neutral color palette of park green, grey and warm grey, as well as black and white, allows the design to humbly fit into larger contexts and outdoor environments.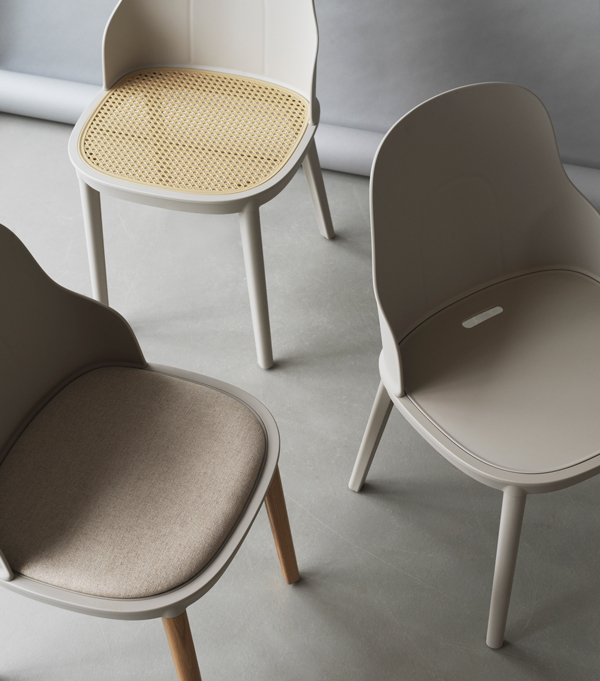 The Allez chair's components are available in several variants, allowing you to put together a design to suit your personal style and needs. For the outdoor life on terraces, the chair seat is available in solid-cast polyamide, where a discreet cut leads away water or a sensory spray-molded weave to add a little extra French bistro charm to your home balcony. For increased comfort, the chair is available to order with color-coordinated seat upholstery in quality fabrics from Camira and Sørensen Leather, and also comes with OEKO-TEX-certified outdoor upholstery from Sunbrella. To add warmth and contrast to the frame, the chair legs are available in oak, which is particularly suitable for dining rooms.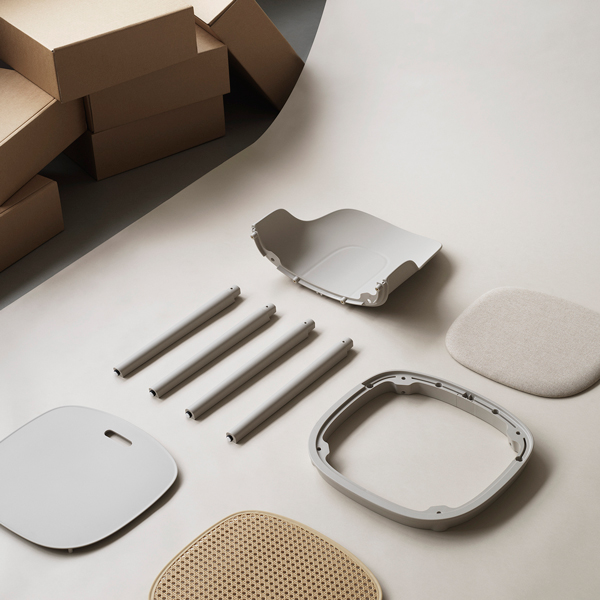 Allez comes in separate components and is delivered flat-packed. Using this type of space-efficient packaging reduces CO2 emissions during shipment and also makes it easy for you to bring home the chair. The assembly process has been carefully thought into the construction and makes it easy for the owner to put the components together. Allez comes with a small set of tools and an instruction manual, enabling you to assemble the chair in a matter of minutes.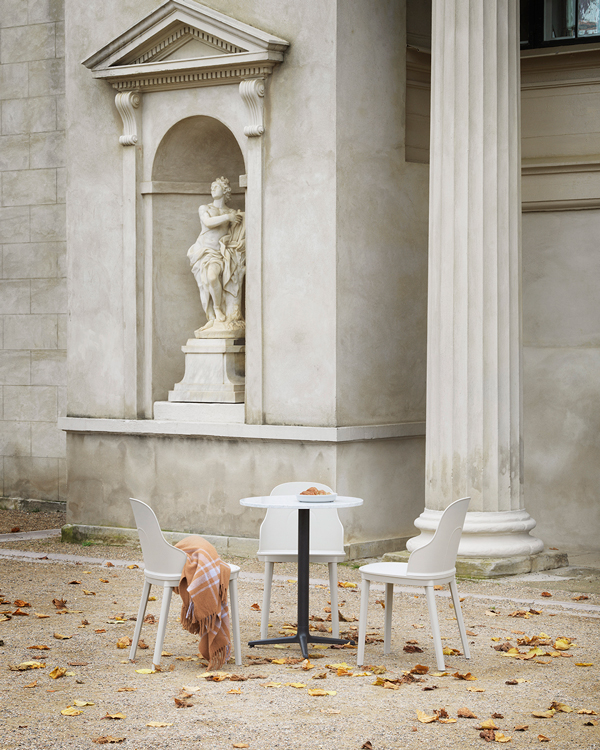 https://normanncopenhagen.cmail20.com/t/j-l-fliyhut-tdtlgchl-d/