CHICAGO — Home furnishings design company Herman Miller has opened a new five-story standalone location in Chicago's Fulton Market that brings its family of eight brands together under one roof in a new retail, showroom and exhibition space.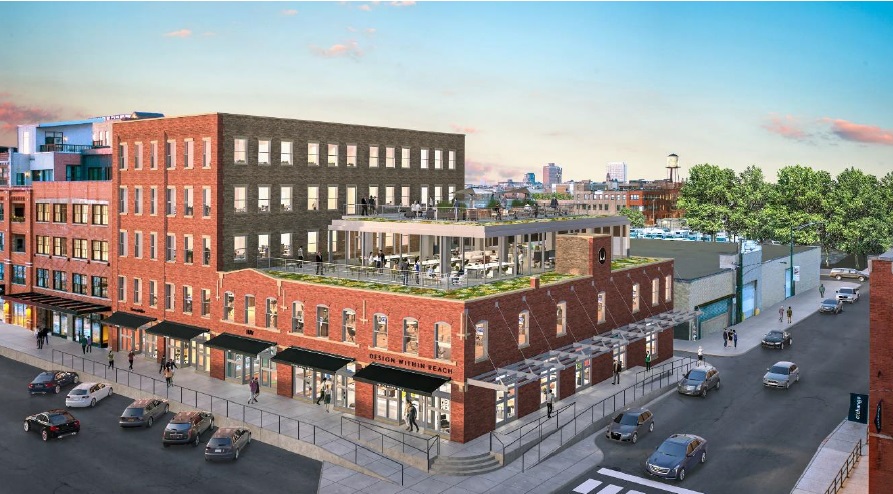 "Today, more than ever, our customers are focused on creating useful places that matter," said Andi Owen, Herman Miller Group CEO. "We're meeting the growing demands of consumers who now have a heightened need, awareness and appreciation of good design at home."
Owen said the 45,000-square-foot multi-brand, multi-use development is the most robust physical expression of Herman Miller Group to date. The new retail, showroom and exhibition space present the company's growing family of eight brands, including Design Within Reach, HAY, Geiger, Maharam, Colebrook Bosson Saunders, Naughtone and Nemschoff, plus Herman Miller itself – all under one roof.
The location occupies a landmark 1920s brick building that has retained its original façade and blends into the surrounding historic meatpacking corridor, recently turned tech hotspot.
"There is a lot of momentum in this neighborhood," said Tim Straker, Herman Miller Group CMO. "As people continue to invest in living, working and shopping in the West Loop, we saw an opportunity to be one of the first-movers and major anchors in the neighborhood. Whether a retail or trade customer, visiting a vibrant space in a vibrant neighborhood creates the kind of experience our customers crave."
Herman Miller's three retail brands – Design Within Reach, HAY and Herman Miller – all located side-by-side on the building's ground floor. The ground-floor retail complements expressions from additional Herman Miller Group showrooms on floors above, making it easier for local and visiting architecture and design customers to find items across the company's full portfolio of contract and residential brands, according to the company.
"We approached the new showrooms with a forward-looking outlook and have introduced real solutions to bring people back together," said Straker.
Straker said that as designers arrive at Herman Miller on floor three, they'll enter the heart of the design center, which allows trade customers to "discover inspiration for spaces with an emphasis on furnishings for meeting, lounge, bistro and communal spaces, sprinkled with more private nooks for personal work throughout," according to the company.
Also, adjacent to the Herman Miller showroom on the third floor, the Eames Pavilion features a library, exhibition space and outdoor terrace, providing a platform for education, expression and open engagement.
The new Herman Miller Group at Fulton Market is located at 1100 W. Fulton Market in Chicago.