HIGH POINT — The current state of the domestic upholstery manufacturing sector is a story of multiple constraints from labor supply to safety-related procedures, from transportation to raw materials and more, all during a huge demand surge at retail.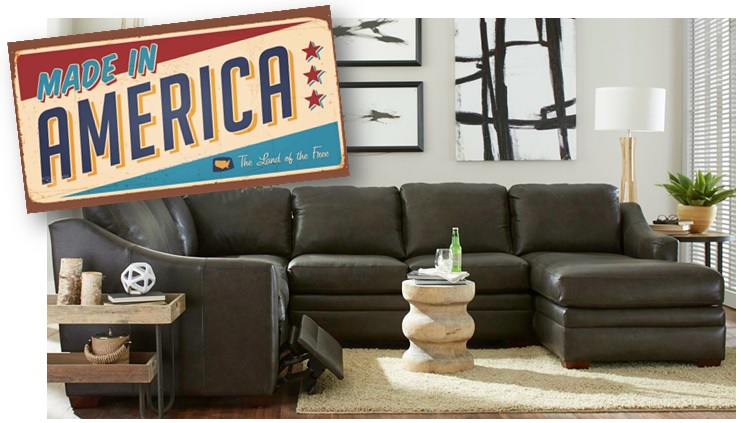 Any of those alone would contribute to record backlogs and delivery slowdowns, but at this point, manufacturers' ability to procure adequate foam supply is the most critical issue of them all.
A string of events starting with manufacturing shutdowns a year ago in the face of the burgeoning COVID-19 pandemic was the first link in a chain reaction impacting foam supply that has left many upholstery producers unable at present to even run their plants at operational levels necessary to catch up on backlogs, much less keep up with ongoing retail demand.
Take Behold Home. Prior to the February ice storms, the manufacturer had been working on a 70% foam allocation since September. That allocation dropped to between 50% and 60% in the wake of the latest force majeure declarations from chemical plants and, in turn, foam suppliers.
CEO Lyle Harris said Behold Home would like to be running production six days a week to catch up on demand, but it was down to five days at the 70% foam allocation level.
After the most recent allocations "we're struggling to run three or four days a week," said Harris, adding a dramatic example that illustrates foam supply's impact on Behold Home. "We have a brand-new facility in Amory, Miss., that we can't open because of this shortage. We're ready to hire, the lines are in, but we can't run production there. When there's a free flow of foam again, we'll get that facility online, which will improve lead times."
A year in the making
Carpenter Co.'s experience of late is an example of how foam suppliers have been impacted, and the resulting effect on servicing its furniture-manufacturing customers.
Prior to the February ice storms in Texas and Lousiana, Carpenter had been running at a 90% allocation, primarily due to a shortage of the critical raw material, TDI. In a Feb. 19 force majeure declaration letter to customers, Carpenter reduced that allocation to 60%, citing the closure of its Pasadena, Texas, polyol facility — another key foam ingredient — as well as force majeure declarations from its own suppliers of other foam raw materials such as TDI.
It's the worst situation for foam supply that Carpenter Senior Vice President Michael Faus has seen in his 38 years of experience with the company.
"This is Hurricane Katrina times 10," Faus said of how foam supply has been impacted. It goes back, he added, to a chain of events far pre-dating the recent ice storms. Faus said the current situation began evolving a year ago when the furniture sector's foam demand got put on hold for weeks due to COVID-19-related manufacturing shutdowns.
"When their business fell off with the shutdowns, chemical suppliers decreased their operating rate," Faus said. "Then when they started back up, they experienced some mechanical failures, which depleted inventories."
A record hurricane season then led to force majeure declarations from chemical producers in Texas and Louisiana, which resulted in a round of foam allocations to furniture manufacturers. Carpenter, for example went to a 60% allocation in September and bumped that up to 75% before getting back to 90% for some time before the February storms.
"As soon as we had this latest storm, we had to go from 90% back to 60% the week of Feb. 22," Faus said in the first week of March. "We've been hanging at 60%, but unfortunately we're going to have to walk it down to 50% next week. These (chemical) plants along the Gulf are still recovering from the storm."
The situation remains fluid, but Faus says his "gut feeling" was that Carpenter might be able to start upping foam allocations by mid-March.
"It's touch and go for another couple of weeks, but we think as we get into the week of March 22 we'll see a little light at the end of the tunnel," Faus said.
Upholstery makers react
While the raw-material factors related to limited foam supply might not be a longer-term issue, the February storms only exacerbated existing shortages for furniture manufacturers.
Craftmaster already had been on foam allocations since December that met only 70% of its production needs. Now that allocation is down to 50%.
"We will only be able to run three days per week" under current allocations, said Craftmaster CEO Roy Calcagne. "This will increase our already high backlog since the incoming order rates really have not slowed down from 2020."
Speaking in early March, Calcagne expected to receive just half of Craftmaster's foam requirements over the following three to four weeks.
"The retailers need to be aware that this situation will impact not only the orders that are in the backlogs for future dates, but also the current delivery times of orders that are in the production cycle now," Calcagne said. "This foam allo