The boss of Ikea has told the BBC he fears that global trade tensions will lead to higher prices for customers.
Jesper Brodin, chief executive of Ingka Group, which is the furniture giant's holding company, said imposing restrictions such as tariffs "normally doesn't benefit the ordinary people".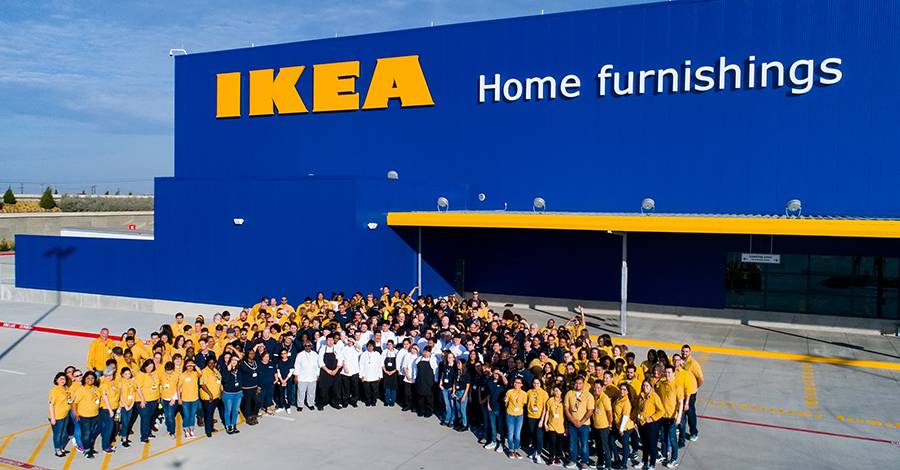 Many countries have imposed new tariffs and other restrictions on imports in recent years.
The trend was accentuated by the US under former President Donald Trump.
And the World Trade Organization says even before the pandemic, trade restrictions were on the rise.
"Normally it leads to cost increases on the product in the end of the day. And there are some concerns about that going on, not only in India but globally," Mr Brodin said in a BBC interview.
Ikea has invested billions of dollars in India in ambitious expansion plans, but it imports the majority of the products it sells in the country, from furniture to kitchenware.
That means it has fallen foul of higher import taxes imposed last year by Narendra Modi's government as part of his self-reliant India drive, putting it at a disadvantage when competing with domestic rivals.
As in other countries, pricing is crucial and Mr Brodin suggests buying stock locally could help. "We are on the move to drive optimal sourcing and find ways with governments and within the company to try to mitigate that."
Wherever those products come from, Mr Brodin is forthright about the need to make them in a way that addresses the challenges of climate change and sustainability.
"I actually think Covid is teaching us to take the collective human challenges in a more serious way and a more responsible way," he says.
He explains that recycling will become ever more important in minimising the impact consumption has on the planet. "Ikea's mattresses in the future cannot be based on virgin material. We need to find smarter ways.
"We will be more people to share the resources on the planet. So it's both the right thing to do, morally, ethically, but also from a business perspective."
Ikea will not be the only company adhering to these values, he predicts: "This is not charity, this is the new economy 2.0, the new business model of the world."