HIGH POINT — The American Home Furnishings Hall of Fame Foundation, Inc. will move the Induction Celebration back to Oct. 17 at the Sheraton Greensboro Four Seasons.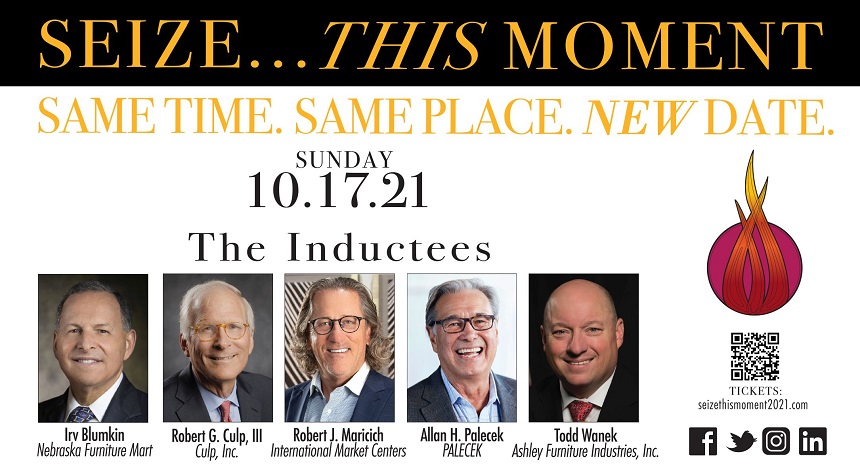 "It does not appear that we will be able to hold a large gathering in June, as we had hoped, so we are pivoting yet once again," said Caroline Hipple, president of the Foundation board of directors. "The added planning time is being well used to create an evening worthy of celebration for our five inductees, their families and their peers."
The postponement of the induction to October also means that a new slate of inductees will not be selected in 2021. All nominations that have been submitted will automatically be saved for 2022.
Joining the current 120 members of the Hall of Fame are Irv Blumkin, CEO, Nebraska Furniture Mart; Robert G. Culp III, co-founder, former chairman and CEO, Culp Inc.; Robert J. Maricich, chairman and CEO, International Market Centers; Allan H. Palecek, chairman and founder, Palecek; and Todd Wanek, CEO and president, Ashley Furniture Inds.
To become a foundation member, to purchase Induction Celebration tickets or to become a sponsor in support of an inductee, visit www.homefurnishingshalloffame.com.