In line with the latest trends for #office spaces with the wellbeing of workers in mind, the functional and #efficient Buddyhub, designed by Busetti Garuti Redaelli, offers an isolated alcove that encourages concentration and ensures acoustic and visual privacy.
The rounded shapes and bold volumes of the seat and backrest are supported by the slender lightweight frame that raises Buddyhub off the ground, lightens its overall appearance, promoting functionality that makes cleaning and maintenance operations easier.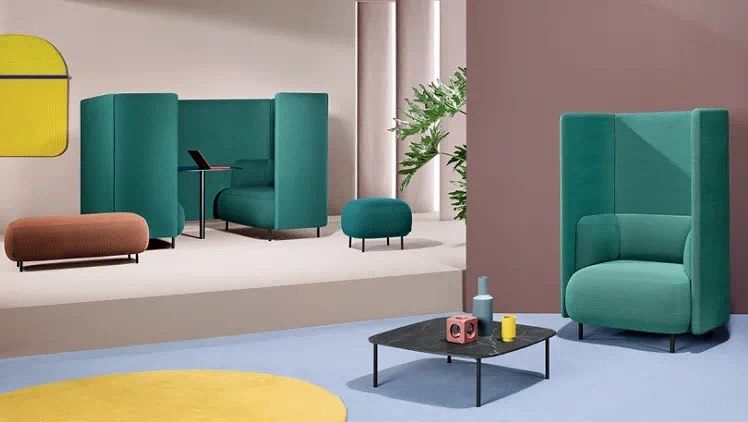 Hugely versatile, Buddyhub is available as an armchair or sofa, and can be used as a quiet, sound-proofed #workstation. It is also possible to place two units opposite each other and to join them by means of a panel to which a table can be attached, thus creating an informal meeting space or break out area.