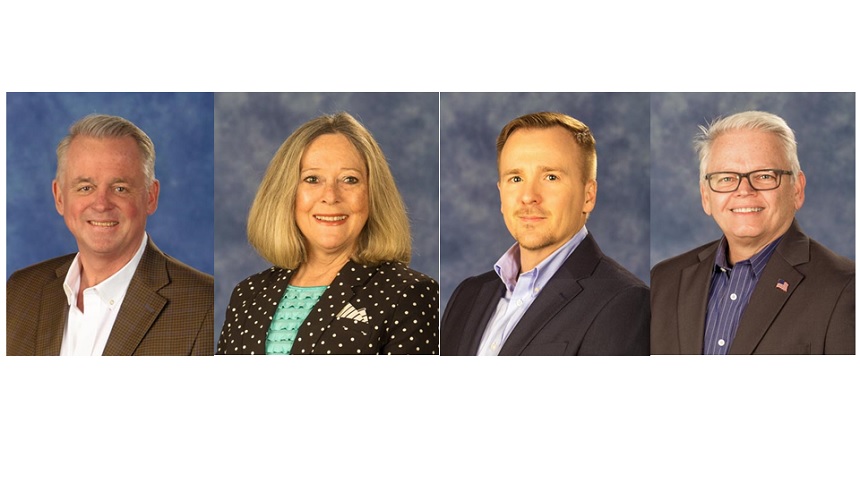 WILSON, N.C. – Luxury furniture resource Sarreid Ltd. has promoted several of its long-time executives to new positions as part of plan to help guide the company's growth moving forward.
Brad Cates, who was named CEO of the company in October, has added the role of president to his title, a position formerly held by Charles Hoffman, who remains on the board of directors along with co-founder Alex Sarratt and Charles W. Mauze Jr.
Karen Forbes Wheeler, who has been with the company 41 years and reports to Cates, has been promoted to senior vice president, operations and corporate secretary. She was most recently operations manager.
"Forty-one years later, Karen Wheeler has literally done every job in the building at one time or another and done them well," Cates said, adding, "She is knowledgeable and facile with every single process we have as a company, and she keeps us aligned and within fiscal controls with a steady head and hand every single day of the week."
Travis Coley has been named vice president, finance and corporate treasurer. He was most recently accounting manager.
"Fifty-four years ago, when Sarreid was founded, one of the partners was a banker, and his banking discipline was largely responsible for the reason that Sarreid has survived through good times and bad, and ensured the company was in a position to grow and capture market share when the pandemic hit last year," Cates said. "Travis has absorbed that tradition over the past 20 years, and he has picked up that mantle."
Larry Sandwick, who has been with the company for more than 20 years, most recently as information technology manager, has been promoted to vice president of information technology.
"Larry is a forward-thinking person who has championed all of that through two decades as IT operations manager and network and system administrator," Cates said. "His dedication to finding and implementing the best tools and fastest resources, and always ensuring that our systems are secure, has long been vital to our ongoing success."
Both Sandwick and Coley report to Wheeler.
"One of the greatest pleasures of my job is to work with these three individuals on a daily basis and to be in a position to recognize their contributions to the company's long-standing success," Cates added. "These promotions ensure that leadership will continue into the future."