LONDON – We've all heard that people sometimes resemble their pets, but online British retailer Made.com has taken that one step further. People and their pets can now relax on furnishings that look the same after the launch of dog beds that resemble many of the company's most popular furnishings.
There are currently three sets of matching furnishings and pet beds offered by the company: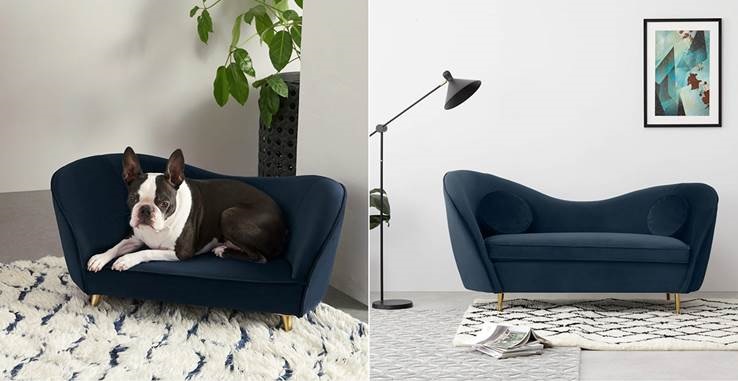 The Kooper sofa – The company said this sofa is all smooth curves with blue velvet upholstery and brass legs with a dramatically shaped backrest. The dog bed is very similar with its velvet and brass legs and works best with mini-dachshunds, pugs and small terriers.
The Moby sofa – This inviting sofa is covered in pink velvet and transforms into a sofa bed with a click-clack mechanism. The pet bed offers a padded seat and angled copper legs and works well with larger breeds such as border collies or springer spaniels. The Moby is also offered in a smaller version for cats and small dogs.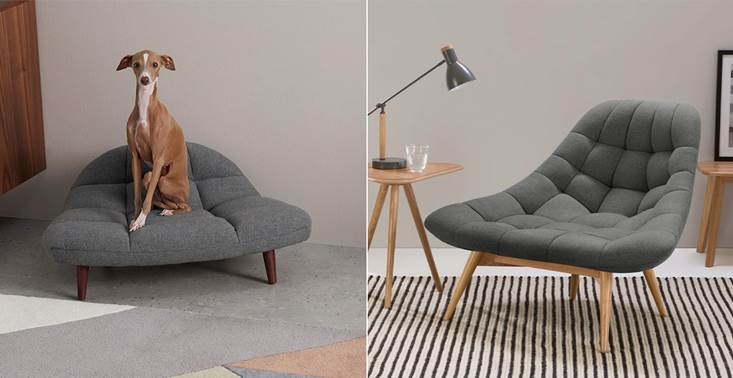 The Kolton armchair – This armchair is wide and has quilted upholstery details. The accompanying dog bed features gray upholstery and dark stain legs, and it is sized for medium-sized dogs.
"These are perfect for house-proud pet owners that don't want to compromise the style of their living space for out-of-place dog beds, while also ensuring pets feel included and comfortable," according to a company release.
Founded in 2010, Made.com is an online retailer that also has a brick-and-mortar presence with several European experiential showrooms. The company makes products in small batches after the orders have been taken. In addition to its in-house design team, Made.com works with makers, suppliers and independent designers.