Unlike the do-it-yourself trend of 2020, kitchen and bath remodeling in 2021 will be driven by mid- and high-end projects, according to a new forecast from the National Kitchen & Bath Association.
The NKBA's annual Market Outlook report, released last week by the Hackettstown, NJ-based trade association, projects annual kitchen and bath revenues to reach $158.6 billion in 2021, a 16.6% increase over an estimated $136 billion in 2020.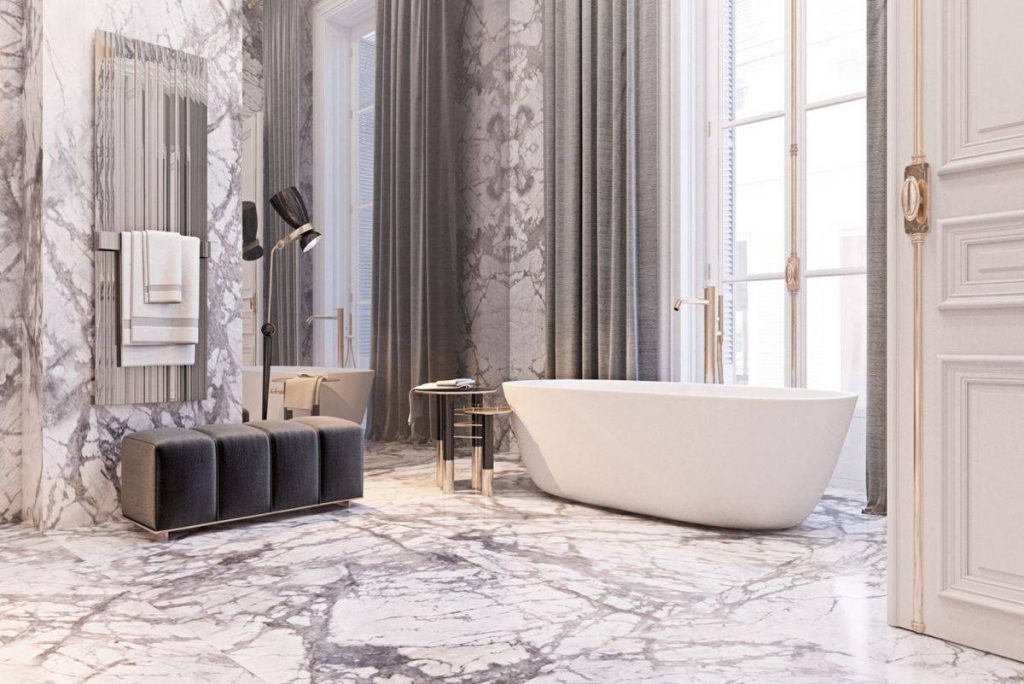 The NKBA pointed to "multiple encouraging indicators as a cause for optimism." Among them are near-record-low mortgage rates, as well as significant home-price appreciation, which has historically been a precursor for jump-starting high-end home renovations. The NKBA also pointed to a lowering of risks associated with COVID-19 and a pent-up demand fueled in part by a shortage of available housing and "cautionary savings" accumulated during the pandemic.
"One of the most significant takeaways from the study is the expected shift from lower-end projects prevalent in 2020 to mid-range and higher-end ones this year," NKBA research analyst Robert Isler said. "DIY was a big factor in softer spending last year, particularly for the kitchen. Homeowners didn't feel comfortable having professionals in their houses, and, since they were spending so much more time at home anyway, decided to scale back and tackle some projects themselves."
Isler added. "As risks associated with COVID-19 are expected to diminish over the year and the need to address delayed remodels becomes more urgent, the table has been set.
Among the report's other key conclusions:
· New construction is being forecast to grow by more than 22%, compared to 10% for kitchen and bath remodeling, according to the report, which is available for purchase through the NKBA. By specific room remodel, the split is similar, with $82 billion, or 52%, expected to go toward the bathroom, and $76 billion, or 48%, directed at the kitchen.
· High-end (19.8% forecasted growth) and mid-range projects (+18.5%) are expected to lead the kitchen/bath market rebound. Low-end projects, by comparison, are being forecast to post 9.7% growth. Each of the three market sectors should achieve their highest revenue levels in at least five years, according to the NKBA.
· The NKBA commissioned the John Burns Real Estate Consulting firm to conduct the market analysis, which is based on various government and industry sources, internal forecasting models, and more than 4,700 online surveys of homeowners who had initiated a home improvement project since the start of the COVID-19 pandemic, NKBA officials said.
Source:Kitchen Bath Design