CLEVELAND – Sleep products supplier Rize has developed a complete mattress protection program that includes four mattress protectors, a mattress encasement and a comprehensive point-of-purchase sales materials to assist RSAs in selling sleep accessories.
The company's new mattress protection line includes the Ultra-Soft Terry protector, the Smooth protector, the Quilted protector and the Cooling protector, in addition to a full encasement.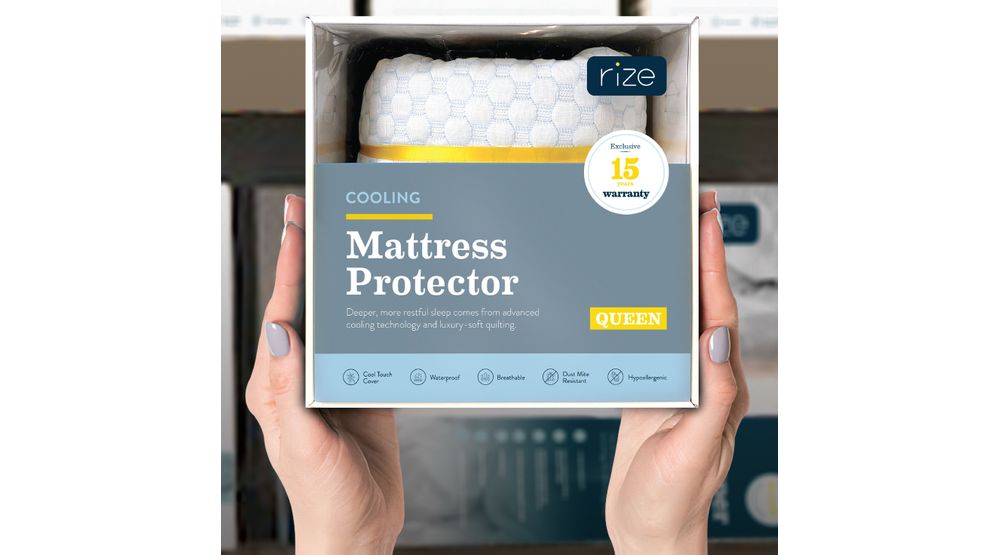 "Not only are all these products of unmatched quality, but opening each beautiful box is like unwrapping a present," said Mike Vasko, director of product management. "From first sight of the eye-catching artwork, to the ribbon-wrapped product inside, every step of the customer journey was thoughtfully considered in developing the overall experience."
Products in the Rize mattress protection line are OEKO-Tex Standard 100 certified to ensure they are free of more than 350 harmful substances. The collection also offers a 15-year warranty that covers defects in the product and the mattress the product is protecting.
The company has floor-ready display shelving, fabric swatches, and permeability demonstration kits ready for use on retail floors. Swatches and kits are available at no cost with the purchase of Rize bedding products. Items in the line are ready for immediate shipping from the company's distribution centers in Ohio, Texas and Florida.