On Jan 7, Bed Bath & Beyond touted market share gains in key categories during the third quarter.
The company said comp sales climbed 11% in its top five destination categories combined, representing two-thirds of sales at under the Bed Bath & Beyond banner. BBB touted share gains in bedding, with improving trends in the bath and kitchen categories.
Individual category growth for the quarter included:
· Bedding – up 10%
· Bath – up 8%
· Home décor – up 7%
Gains were even higher in home organization (up 16%) and kitchen food prep (up 13%).
Other metrics shared during the presentation:
· 94% of digital comp sales grow for the Bed Bath & Beyond brand, with total company digital comp 77%
· 2 million new online customers for BBB and 7 million new online customers year to date
· In December 2020, the first month of the fiscal fourth quarter, monthly sales show positive total enterprise comparable sales growth, including continued strength across key destination categories
For the quarter ended Nov. 30, net sales fell 5%. Total company net sales from stores declined 17% while digital sales jumped 75%. Total company comp fell 15% will digital comp rose 77%.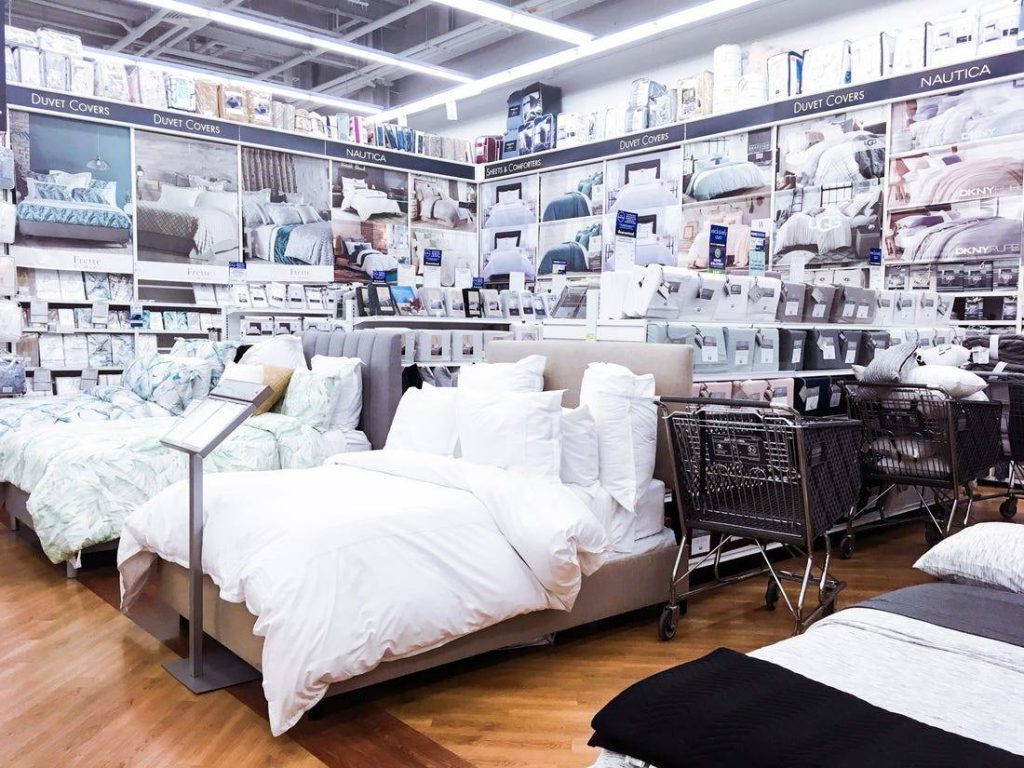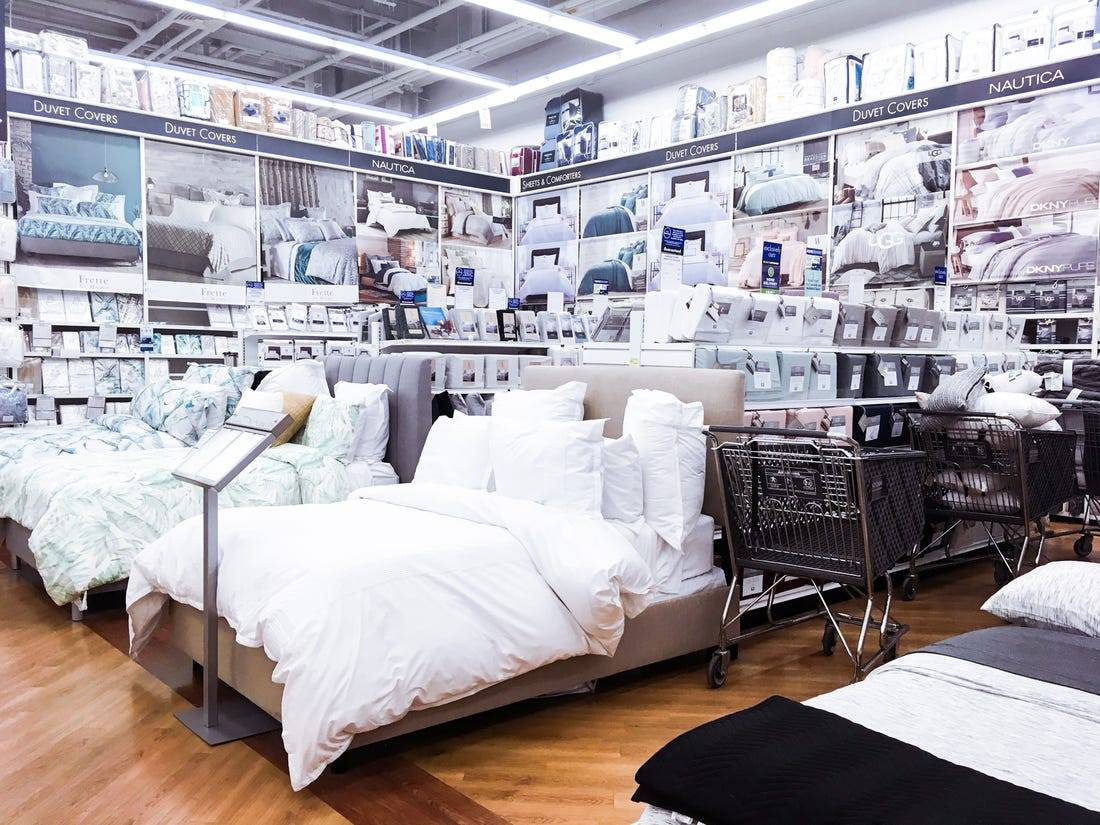 Net loss per diluted share of $0.61 included approximately $86 million from unfavorable impacts from special items including the net loss on the sale of businesses, charges recorded in connection with the restructuring and transformation initiatives, and non-cash impairment charges related to assets held for sale, tradename and certain long-lived assets, partially offset by a benefit from the reduction of non-recurring inventory reserves.Source:Home Textile Today