CIFF Guangzhou 2021 will be held in 2 phases organised by product sector: the first, from 18th to 21st March, dedicated to home furniture, homedecor & hometextile, outdoor & leisure furniture; the second, from 28th to 31st March, for office furniture, commercial furniture, hotel furniture and furniture machinery & raw materials for the furniture industry.
Covering a total area of 750,000 square metres, the China Import and Export Fair Complex in Guangzhou is expected to host 4,000 companies and 300,000 trade visitors.
The major furniture design event of 2021 in China will aim to promote the value of design and create a new business model in touch with current events and the new rules of the game.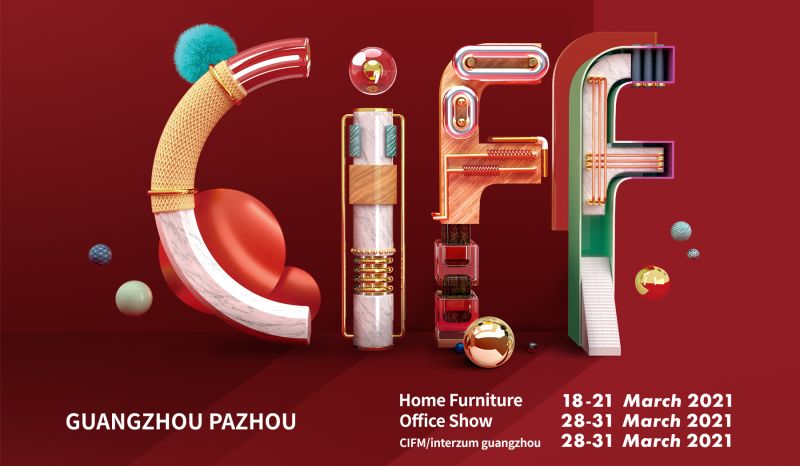 "Design trend, global trade, entire supply chain" is the new theme through which the 47th CIFF Guangzhou is repositioning itself to aid the sector's development in the context of a global pandemic.
A new business model to reinvigorate the furniture industry based on synergy between the extraordinary internal market and the further growth of exports, as well as integration of offline and online promotion.
18-21 March 2021
home furniture, homedecor & hometextile, outdoor & leisure furniture
28-31 March 2021
office furniture, commercial furniture, hotel furniture and furniture machinery & raw materials